Are you an "up-with-the-lark" type skier or a "saunter-down-to-breakfast-after-a-seaweed-wrap" type?  Perhaps something between the two? Even for the most hard core of ski enthusiasts there's no shame in wanting to hang by the pool. Or perhaps sign up for a massage to ease the aches of those black runs you've been pummelling by day. And these days there is a sweet smelling plethora of spa options out there to suit every mountain-lover's taste.
Massage and Meditation
First of all is the Chedi hotel, nestled in the resort of Andermatt.  There is a Buddhist monk on hand ready to help you relax through one their yoga packages.
Hot Springs in the Snow
If you like the idea of the traditional Japanese "onsen" or outdoor hot spring, then you'd best be getting a room at the Green Leaf Hotel in Niseko.  These natural hot springs have minerals infusing them as the water passes through at 53c degrees and therefore contains natural healing properties.
Zermatt Masseurs On Tap
If the mountain has given you a bit of a beating during the day and you can't cope with the idea of even leaving your hotel room, let the healing come to you; in Zermatt there are masseurs who will come and soothe the knots away without you even having to put slippers on! You can book these angels when you're staying with the luxury chalet company Mountain Exposure
Bormio Bubble Magic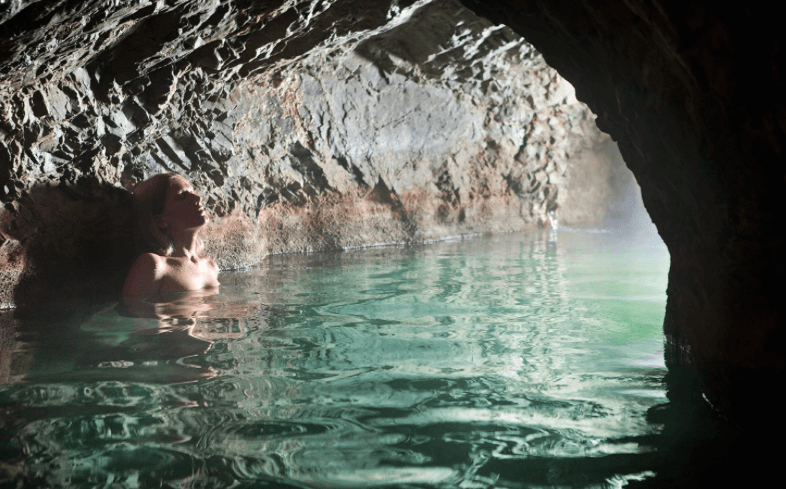 Next up must be one of the oldest spa institutions in the Alps; the Bagni di Bormio.  A spa town since roman times, the spa resort is now reopen after a long refurbishment.  There is now an assortment of relaxation options for every taste; from hydromassage to jacuzzis and mud facials directly from the thermal waters.  There is also a water-filled grotto journey; think Disney crossed with Dante through the rock allowing you to slowly heat up to 48C.
The Dude Spa
Finally, we know that "spa" is a bit of a feminine word and therefore can scare away even the most achey-shouldered male; so here's one for you guys; The Four Seasons in Whistler understands the requirements of the man in all things steam-related; and has consequently equipped the whole spa area; including fitness centre and pool with more tv screens you can shake a birch twig at; and the outside pool deck is heated, so no chilly feet when you are running in to "bomb" your mates..the spa treatments include mountain man scrub, mint foot massages, and sports recovery massages. Proper manly stuff.
Wherever you end up spending your holiday, adding a little pampering is not just part of the "holiday experience" anymore, especially relevant is that it's now scientifically proven that massages help your wellbeing; both from a detox point of view and also providing valuable circulation boost to help nutrients reach their goals more effectively and relieve stress. With that and the humped-back whale music, what's not to like!